After School Adventures

In July 2018, the little gem, we know now as After School Adventures was purchase by the "Little Monkey's LTD" group. We set out to provide a great service for children and their families. A place where the staff who are passionate people, wanted to make a positive difference to the lives of our children. We knew that we had to create a culture that would foster that greatness and in turn create an amazing child-centered special place.
From humble beginnings, this philosophy has remained our central theme and as we move forward on our adventure, we aim to ensure that we hold true to our beliefs and deliver a best-practice service, which is delivered by people who are dedicated about the welfare and development of our children. Although the facilities and equipment are important, it is really the ideas, talents and energy of the people that make a real difference.
All of our After School Care and Holiday Programmes comply with government regulations and are audited on a regular basis. As a parent you could be eligible for an OSCAR Subsidy which will help you with your fees.
"The best place between school and home."
           "ko taku wāhi motuhake,"                          "my special place"
After School Adventures has a vision to create unique and special programmes where we have safe and happy children, happy parents and happy families, which ultimately leads to helping families reach their goals.
We know that our families are busy and with before and after school care becoming more of a necessity than a desire, we want to ensure that children receive the best possible care when they're not at home. Therefore we strive in our programmes to ensure that After School Adventures really is "The best place between school and home."
Our After School. Our Family. Our Community
After School Adventures is not a class room. It is a time for your children to relax and enjoy themselves. There is no compulsion to participate in any particular activity. Children are presented with a choice of activities in specific locations. It could be quiet reading, it could be a board game, it could be a boisterous game outside, it could be a quiet chat with some friends, it could be playing on time allowed technology. We value that we are always learning from our children, so we believe in children choosing their own activities.  Below is a few of the favorite activities our kids have come up with that they really enjoy :
Life Skills – baking, building, fixing things and problem solving
Outdoor Skills – Orientation Courses , Outdoor survival Challenges
Outdoor Games – Tee ball, Soft Ball, 
Art & Craft
Just hanging out with newly made Friends
38 Mathews Ave, Takaro, PLAMERSTON NORTH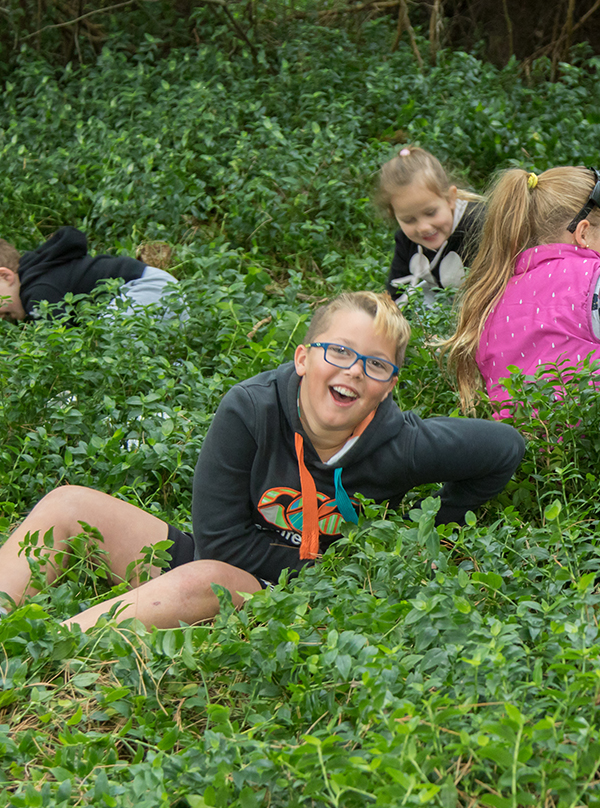 Schools we are picking up from
Here is a list of schools that we pick up from, if your school is not on here, chat to us, we are happy to look at other school's in Palmerston North and surrounding areas.
Adventist School
Awatapu College
Central Normal
Cloverlea School
Collage St
Hokowhitu School
Kairanga School
Longburn Adventis
Longburn School
Monrad Intermediate
Palmerston North Normal Intermedite School (PINIS)
Parklands School
Roslyn School
Ross Intermedite
Russell St
Somerset School
St James School
St Marys
Takaro School
Our Activities
Here at After School Adventures, we know the importance of "After School Activities" for our kids. So we came up with the plan, of making sure that kids don't miss out on their after school sport, extra tuition, clubs or dance. We will take your child to their activities, and if needed will wait there with them to bring them back to ASA, at no extra cost.
What our parents say
Great place for kids. There is space to play and afternoon tea is provided. The staff are fantastic and my grandsons love going there. Highly recommend!
– Jo Philips
The staff are very supportive they go above and beyond to provide rewards for the children, wonderful food and interact well with the kids. They do drop offs to activities which has made my life so much easier. Highly recommended
– Kylie Mintrom
After school ADVENTURES are fantastic my daughter loves going the staff are fantastic easy to deal with great prices
– Nikky Eden
Awesome layout and location, along with great supervisors who put up with our kids and deal with it greatly. Always doing cool activities an making sure everyone is happy having a good time, fully recommend these guys for before an after school care.. Thank u all for your hard work with taking care of my boy especially when he's so active an I'm glad he has helped u guys out too when it come to tidying up
– Lisa Collins
A very friendly and professional service that I trust to look after my kids
– Darryl Corry
We would love to chat about how we can meet your childcare or career needs. Email us to make a time to call into our offices or to meet our staff, to see how we operate.