At Home

Little Monkeys at Home was born in 2017. Our vision was to establish a small, boutique, company that offered an abundance of support to our Educators. This would be through home visits, playgroups, trips, workshops, resources and gifts of appreciation. We knew that in our teaching practices, we didn't want to get lost in technology, plastic toys and the latest crazes on the market for our precious pre-schoolers in care. What we did want was to focus on teaching sustainable practices and encouraging our Educators to use resources that are natural or focus on the community around them with their care children to support them in making sense of their world. Growing seasonal produce in the garden, wooden toys made by a local carpenter, creating learning resources out of natural products, bush walks and exploring nature, recognizing and celebrating cultural festivals, making mud pies in the back yard and building forts with blankets on rainy days were all part of what we inspired to create and teach.
Little Monkeys at Home Vision
Little Monkeys at Home, strive to provide quality education and equitable learning opportunities, removing barriers to ensure that each child reaches their potential.
Little Monkeys at Home Values
Our teaching and learning is based around the following values:
Child centred
Innovative and professional Educators
Collaborative relationships
Community focused
Stimulating environment
Little Monkeys at Home Philosophy
At Little Monkeys at Home, we believe that children bring with them prior experience and knowledge and we have been entrusted to build upon each child's uniqueness.
We acknowledge the importance of collaborative relationships between whānau, Kaioko, children, Educators and the wider community and strive to provide an environment where whānau feel informed, supported and a sense of belonging. We value the input and the knowledge that comes from whānau about their children.
Little Monkeys at Home is about creating a positive and fun environment that enables children to develop curiosity, confidence, respect, a love of learning and to be creative. We provide learning opportunities based on children's interest and acknowledge that play based learning is best.
We encourage our Educators to provide experiences that foster curiosity in the natural world and a focus on sustainable environmental practises.
We at Little Monkeys at Home, provide an environment that is inclusive and equitable where we go the extra mile to support our children, families and our wider community.
As Educators we strive to walk alongside the children through their educational journey, contributing our passion, motivation and creativeness along the way.
Our Home. Our Family. Our Community.
We run weekly activities for our Educators to attend which include playgroups, soccer sessions, music groups and a gym class. We also offer termly trips to places of interest. Some of these trips have included a guided tour around the Wild Base recovery centre, Foxton beach, rock hunting at local reserves and a trip to the local butterfly park. Our Little Monkeys get loads of opportunities to socialise with their peers through these planned outings as well as playdates with their Educators to other Educators homes.
Professional development and training are an important part of supporting our Educators. We understand how busy they are and wanted to deliver these opportunities in a way that didn't put pressure on them to give up their weekends or evenings. We wanted to remove the barriers so that everyone could attend and provide support in an environment that was relaxed and fun!!!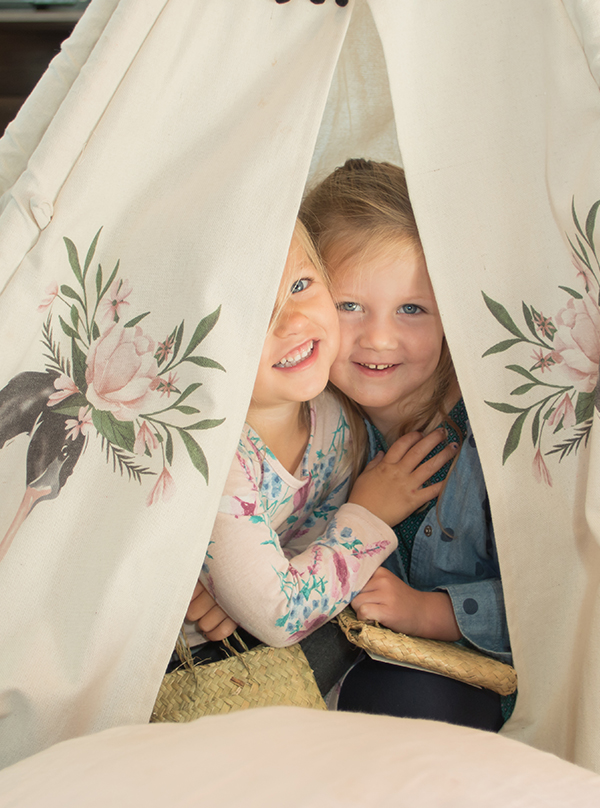 Each month we run workshops for our Educators at our Monday playgroup. While the children engage in activities with our Kaiako, another of our Kaiako leads the Educators workshops.
These workshops are related to our policies and licensing criteria. We often have guest speakers in to support the learning for both the Educators and the children.
Some of the workshops we run include:
Health and safety – emergency supplies and processes
Creating sensory resources – fidget boards, instruments
Making natural cleaning products – kitchen sprays and hand soap
How to run their business effectively – contracts, tax returns, communication
implementing the Early Childhood Curriculum – planning, getting to know Te Whariki
Two of our Kaiako are trained facilitators in delivering the parenting toolbox workshops which provides additional resources and learning opportunities for our Educators.
We provide free first aid courses to all of our Educators. Our courses are run from our premises, which is a homely environment. People attending are familiar faces which make for a lot more comfortable learning environment.
We encourage all of our Educators to work towards completing their level four certificate in Early Childhood Education.  We have worked alongside Ignite colleges to develop this on line course and they are our preferred provider.  We love sharing in our Educator's success and walk alongside them from start to finish on their accademic journey!!

10 Pascal Street, Takaro, PALMERSTON NORTH (Office)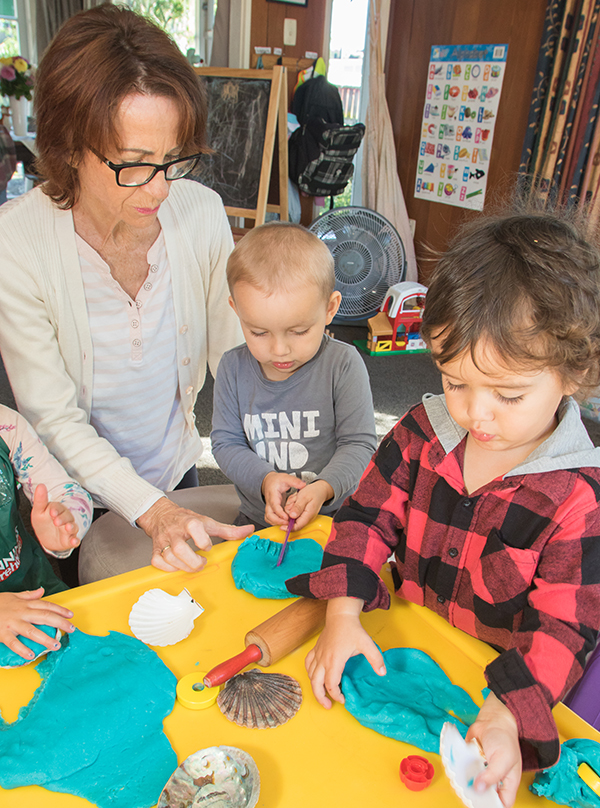 Empowerment Whakamana
Early childhood curriculum empowers the child to learn and grow.
Belonging Mana Whenua
Early childhood curriculum reflects the holistic way children learn and grow.
Contribution Mana Tangata
Opportunities for children are equitable and each child's contribution is valued.
Communication Mana Reo
The language and symbols of children's own and other cultures are promoted and protected.
Exploration Mana Aoturoa
Children learn through responsive and reciprocal relationships with people, places and things.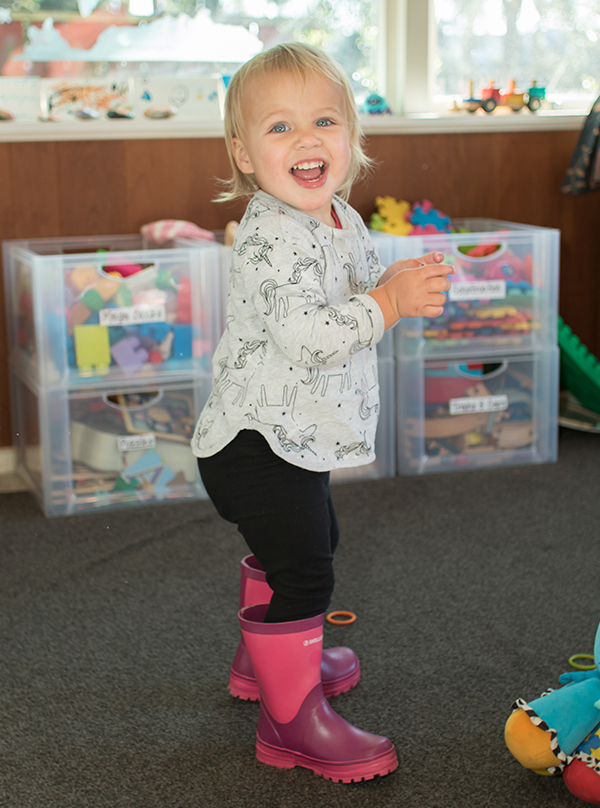 Want to become an Educator?
Our Educators do what they do because they love doing it! We value the importance of giving our Educators ongoing training and support. We want to be available when you need us. Our Kaiako encourages Educators to have two visits a month with them. Our Kaiako makes contact every week with their Educators through activities and outings, phone contact or home visits. We never look at our watches to "hurry things along" because we have other people to get to. Our time is your time. Alongside the contact and visits, we give EVERY educator a gift of appreciation each month and a resource kit each term regardless of how many care children they have.
Gifts of appreciation include:
Winter wellness kits
Coffee vouchers
Safety vests for their care children
Kmart vouchers
Branded t-shirts
Coffee travel mugs
Sunscreen
Pamper packs
Each term we put together a resource kit which includes information and resources that are based on a current theme or interest.  Some of the kits we have made for our Educators include:
Multi-cultural activities
Art packs
Winter games and crafts
Messy play ingredients and recipes
Christmas crafts
Outdoor games
Gardening kits and science experiments
When care children reach a birthday milestone the Educators and families are given a set of resources and information about:
what some of the milestones may be at this stage and age of development
activities to support the child
a birthday gift for the child
handy tips on food ideas and age-appropriate learning equipment
Want to know more?  Check out our Philosophy and Education Review Office report (ERO) or Contact us to chat further Link to find out more information.
Looking for care for your Family?
We value the importance in you choosing a service that is based on your needs and preferences, that is accessible and that fits with your values and culture.
Choosing the right person to look after your little one is a difficult process and we ensure we walk alongside you every step of the way. From the interviewing process right up until your child is ready to move on to the next stage of their journey………
We understand that all children are on a unique journey and that as a family, you have high hopes for their learning and development, we too have high hopes for your precious children. The ongoing support we offer ensures that we guide our Educators in fostering an environment that supports your families aspirations for your children. Our Educators are never walking alone and our visiting Kaiako maintains a high level of support.
We value Family contributions and create a personalised profile book for each and every child in care. This is a collaboration of the Educators input, the visiting Kaiako and of course, the families. The profile books are kept in the Educators homes and added to regularly. We also document their learning in an online platform – Educa, with an individual profile for each child available to families. Some of our Educators choose to document the learning that takes place in their homes on a private Facebook page which the visiting Kaiako also have access to.
All of our Educators are qualified in first aid and every member of their household over the age of 17, including the Educator, is police vetted. We comply with the vulnerable children's act 2014 and the Homebased Licensing criteria to ensure all homes are up to standard.
USEFUL LINKS:
Want to know more? Check out our philosophy and Education Review Report (ERO) or contact us to chat further.
We would love to chat about how we can meet your childcare or career needs. Email us to make a time to call into our offices or to meet our staff, to see how we operate.